CERAMICS COURSE
Dive into a peaceful world of creativity at our new Ceramics course! Moulding clay with your hands is a wonderful way to connect with your sensesand bring out your creative side. No experience required ! This course scheduled in January 2020 is especially designed to build your confidence and give you the tools you need to express yourself freely in a relaxed and friendly atmosphere.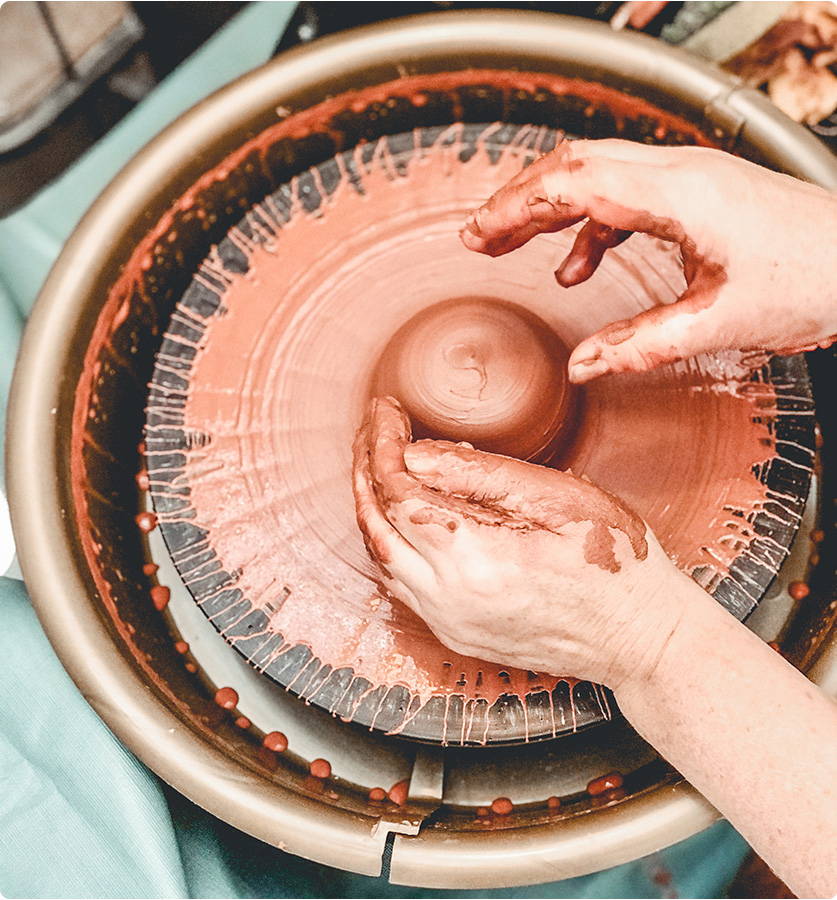 Samantha, a passionate teacher and artist,
will show you how to throw on the potter's wheel and slab building techniques.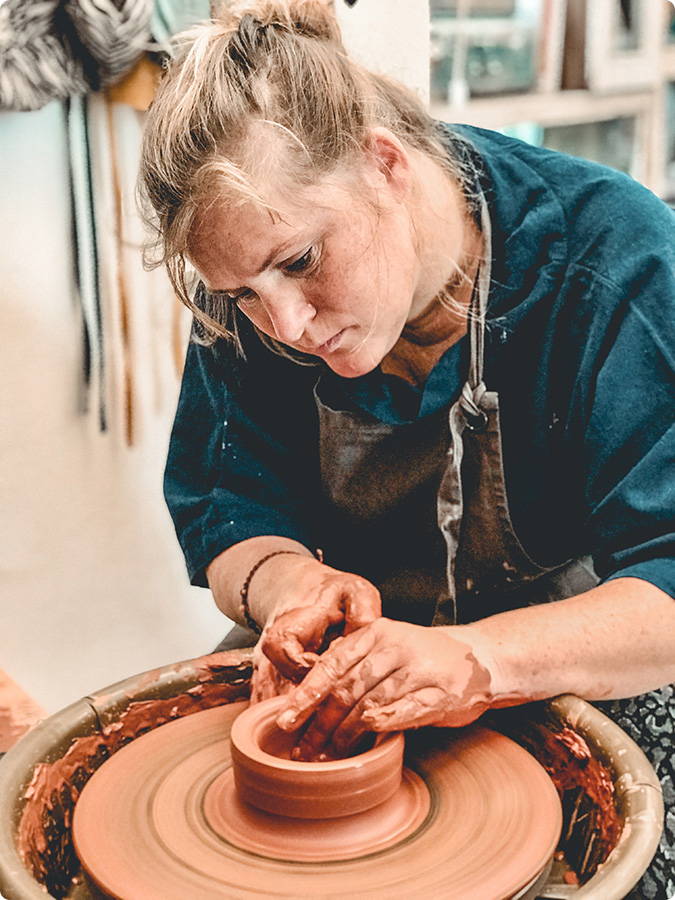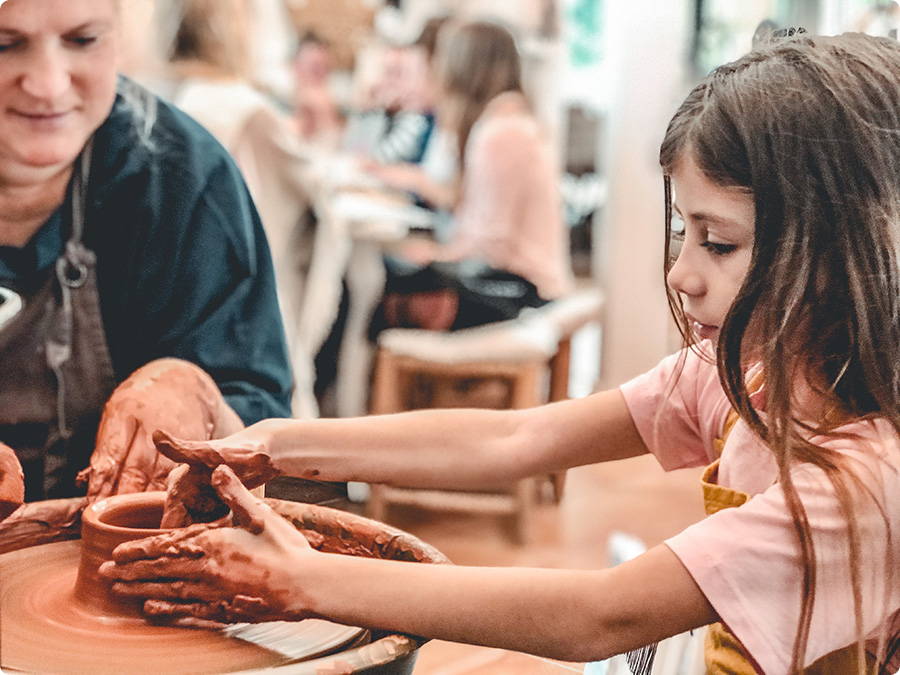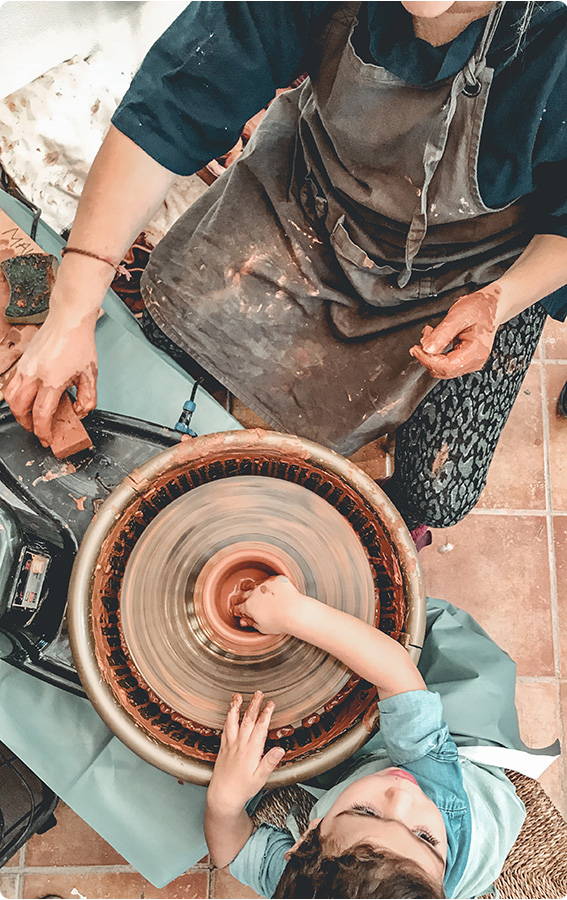 4 Classes per week from 7th to 16th January 2020
Tuesdays 7 & 14/01 -> From 11:00 to 13:00 and From 17:00 to 19:00
Thursdays 9 & 16/01 -> From 11:00 to 13:00 and From 17:00 to 19:00
35 € for 2-hour class (2 classes minimum)
Suitable for all ages.
All materials provided. Take your creations home with you.
Techniques covered -> Throwing on the potter's wheel and slab building.
Spaces limited.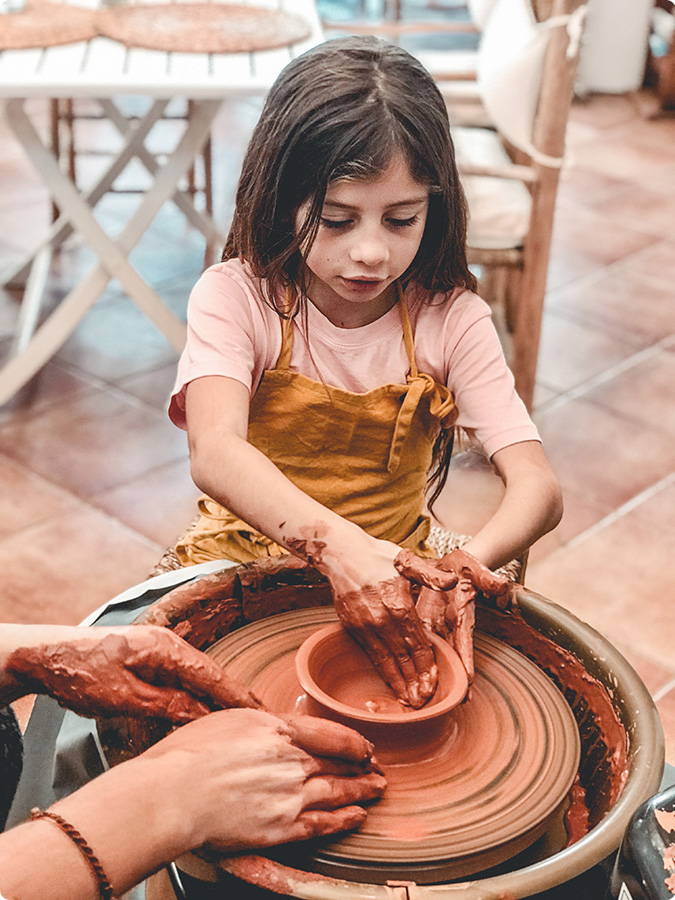 A bit more about our ceramics teacher/artist :
After discovering early in life her love of art, Samantha finished high school and went straight into 3 yearsof general art and Design in her home town of Huddersfield in England. During which time she discovered her medium ofchoice Ceramics, she continued her studies specialising in Ceramics at the Duncan of Jordanstone Collage of Art in Dundee,Scotland, where she Completed her Degree with Honors in 1998.Through her workshops she seeks to share her love of clay andits flexible, forgiving ability to allow us to experiment and express ourselves, no matter our level of previous experience.